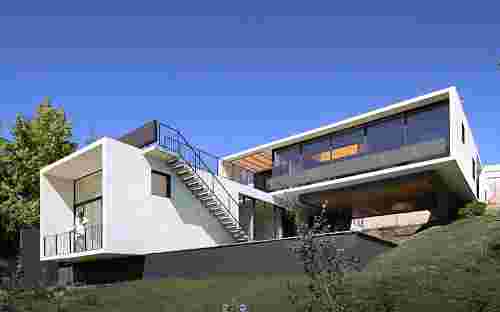 The house is in a residential area at the foothills of Los Andes mountain range, in Las Condes, Chile.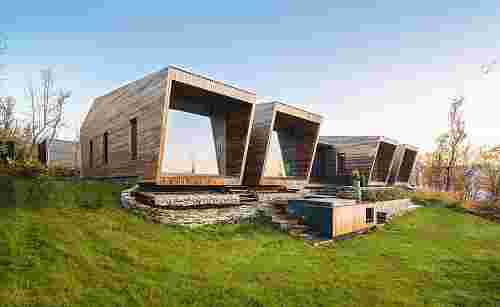 The architects and clients wanted to work with local artisans and employ local materials, while minimizing the impact of the pavilion upon the landscape.
Using a ventilated facade on all sides and a system of piles, the shelter functions as a hermetic element suspended on the ground that from specific openings uses the rising current of the mountain to ventilate its interior.